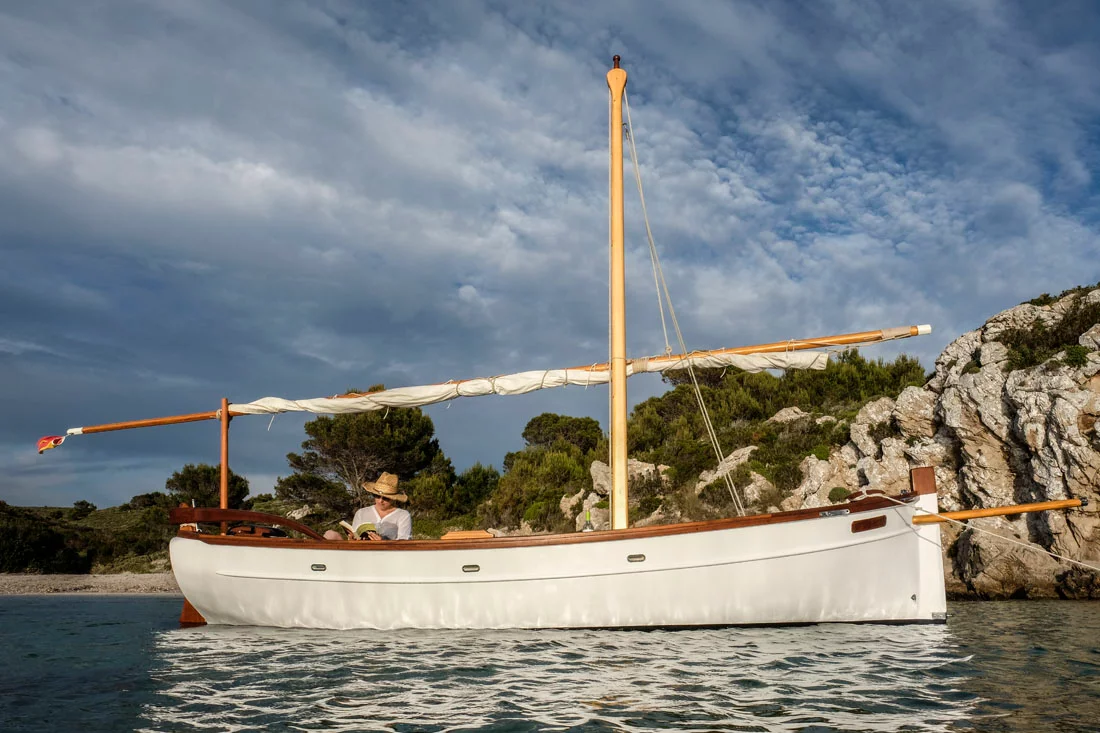 The boat that brings together the best of the old and the modern. Without refusing the unbeatable marine performance of traditional boats
We have designed it with a spectacular space and with the comforts and luxury of a superior boat. Full of quality details, you will be surprised!
People: 5. Navigation area: Fornells Bay and all the coast to Cape Cavallería. Length: 5m. Incredible silent engine!
Equipment:
- Portable fridge and dining table
- Sun beds
- awning
A reservation is required to secure the rental, the difference will be paid on the day of boarding.
Insurance included (150€ deposit). The deposit is to be paid in cash on the day of boarding.11
Fuel included
No licence required (our team will teach you how to drive the boat, how to anchor, the nautical chart).
Sailing areas according to the sea conditions.
Prices
Features

Timetable
This is the timetable you will find us in the office:
Location