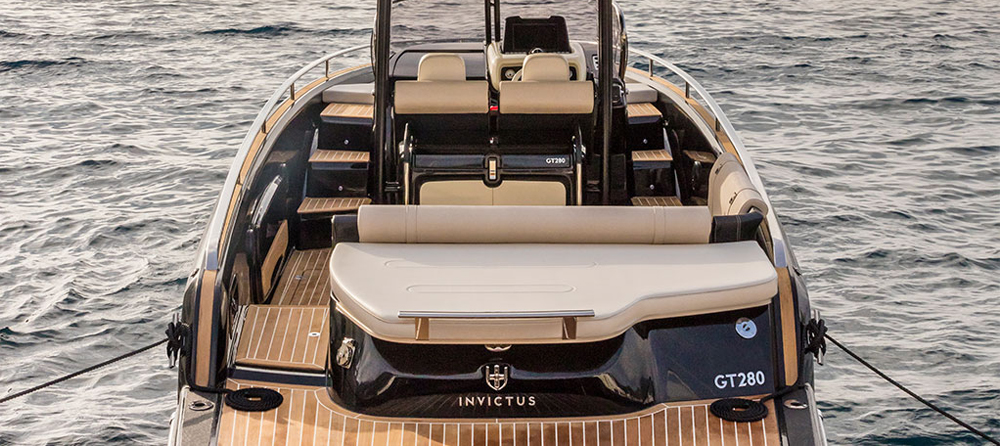 Invictus GT280 is the first model of the range whose design of helmet marked trend: with its sharp design and resistant at the same time
Length: 8.9m | Beam: 2.84m | Capacity: 10 people | Engine: 350 hp
The Invictus 280 GT is one of those charter boats that you fall in love with at first sight, for its elegance and the way it moves on the sea.
Invictus GT280 is the first model of the range whose helmet design has launched the trend: with its sharp and resistant design at the same time. The first thing that stands out in the Invictus GT280 is its shape, especially the inverted bow, which allows it to accelerate the length of the float. Pure walls with homogeneous transitions from full to empty, with the exception of windows and air inlets, made as simple cracks to emphasize the monolithic signs created by Christian Grande. The choice of this special bow shape at the front increases the floating length, which guarantees greater longitudinal stability and offers more space under the deck, gaining more comfort in the cabin.
Timetable: departures from the port of Mahón from 9:00am (departure time to be agreed with the client) and return until 19:00h (20:00h in July and August).
Deposit: 1200€, to be paid in cash or by credit card when renting the boat.
Required qualification: Basic Navigation Skipper (PNB).
Fuel not included in the price.
*Optional: hire a professional skipper. 225€/day (May, June, September, October). 250€/day (July and August).
Prices
Features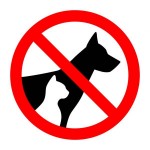 NO pets
Pets are not allowed in this activity

Timetable
This is the timetable you will find us in the office: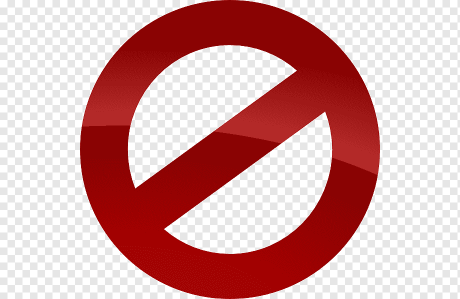 Cancellation policy
FREE cancellation up until 48h before the activity!
Location