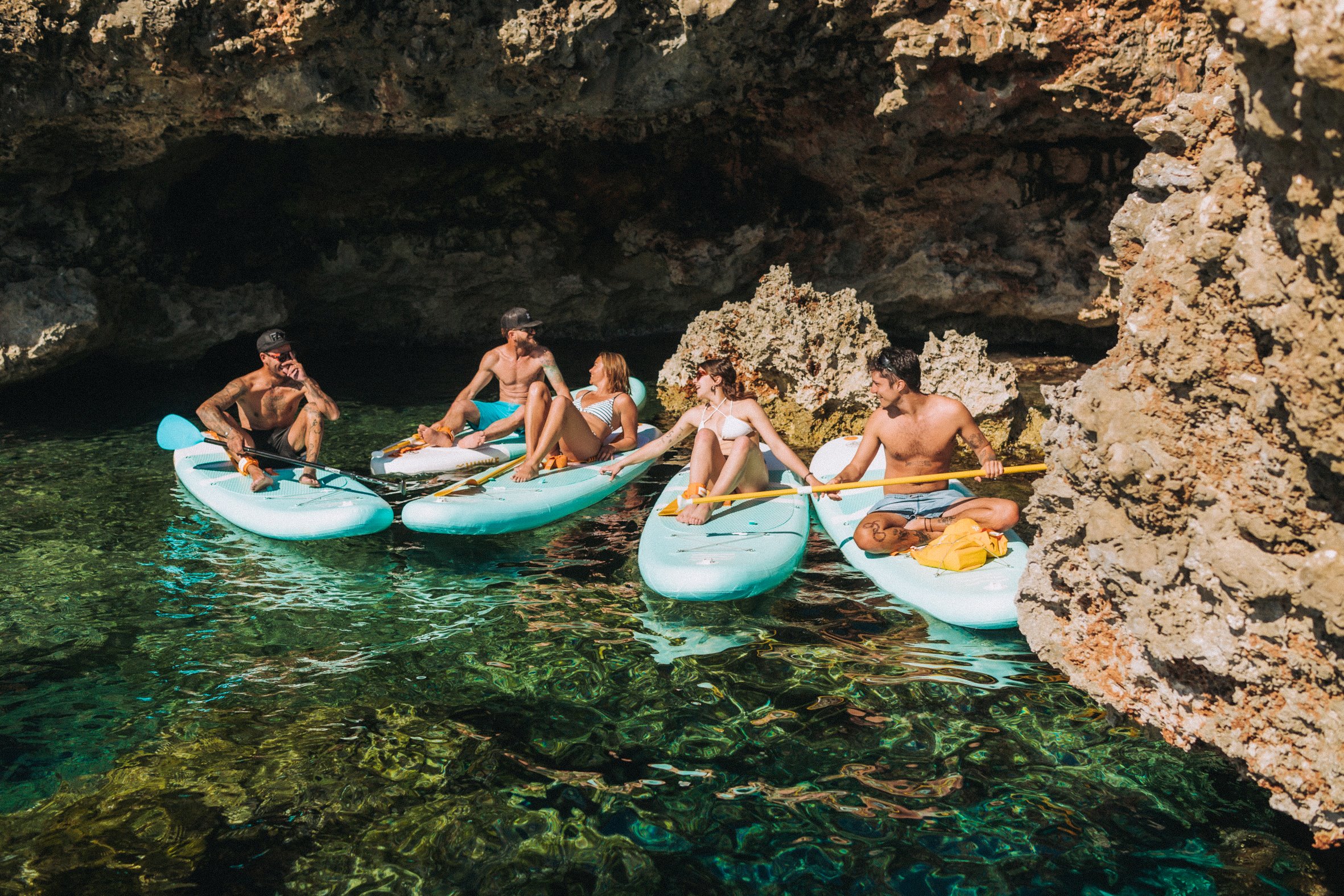 Two-hour sunset tour
Paddle surfing route ideal for couples or a group of friends (maximum 8 people). Come and enjoy a beautiful excursion along the coast of Ciutadella to watch the sunset.
The route to follow and the starting point varies depending on the wind but it will always be in the area of Ciutadella. 12 hours notice will be given.
Timetable: 19:30h
Duration: 2h.
Includes: qualified instructor, paddle surf board, paddle, leash, waterproof case for mobile phones, snorkelling equipment, waterproof bag, a drink and photos of the experience.
*Free pick-up service can be requested from various points (Ciutadella Town Hall, Calan Blanes, Cala Blanca or Cala en Bosch).
Prices
Children under 6 years
0,00€
Children (6-10 years old)
30,00€
Adult
50,00€
Location