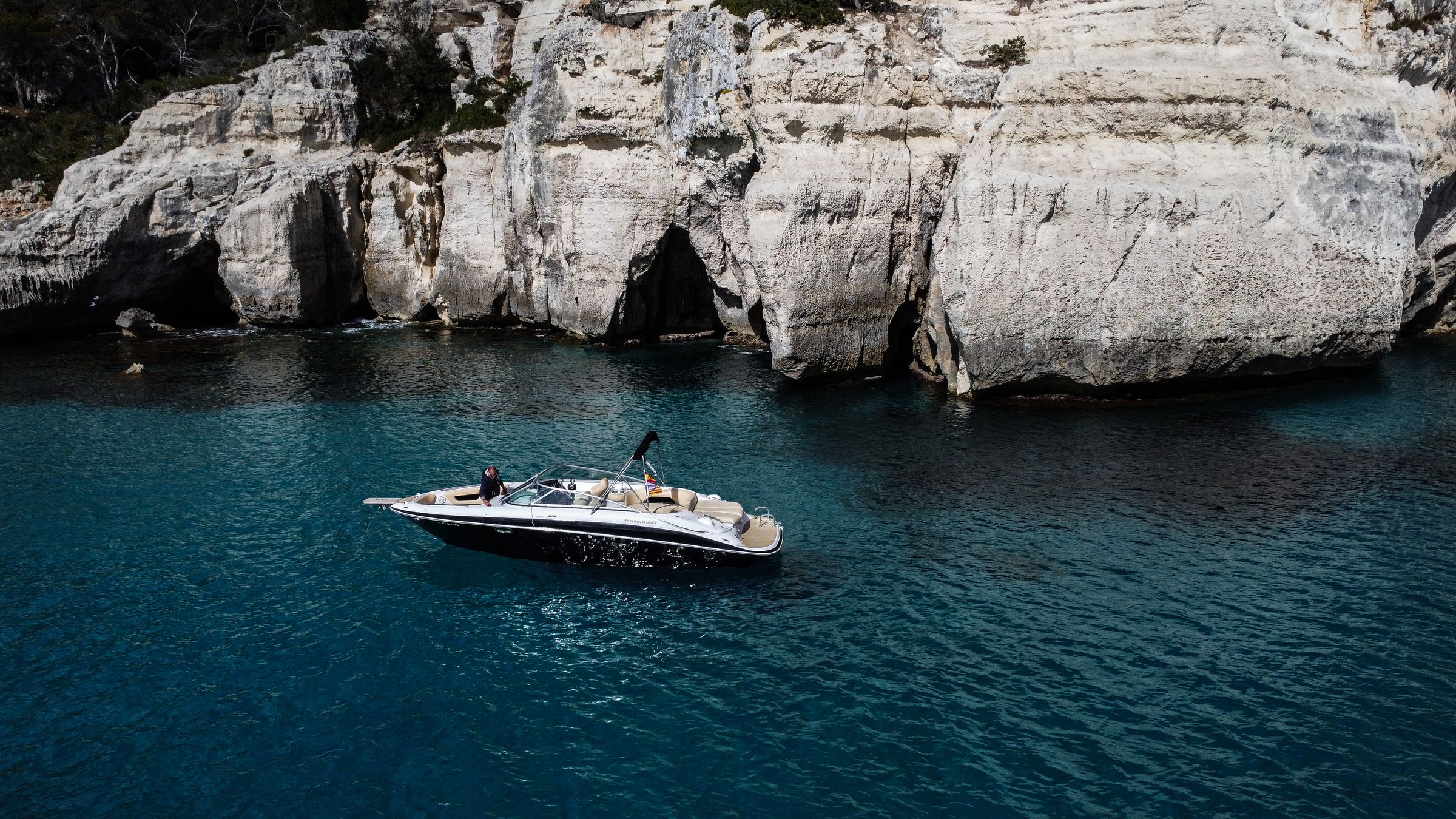 Visit the most popular coves on the south coast: Macarella, Macarelleta, Mitjana and Turqueta.
Enjoy a 2h excursion shared with a maximum of 10 people and explore the wonderful coves of the south coast of Menorca. Or enjoy this experience in private, in the format of 2h or 4h.
Departing from Cala Galdana you can relax on board while sailing along the south coast of the island until you reach Cala Macarella and Macarelleta, Cala en Turqueta, Cala Mitjana and Mitjaneta and Cala Trebalúger.
You will discover the secrets and ancient stories related to these beaches as you enter small caves and nooks and crannies.
You can enjoy the 20-minute stops to swim in the wonderful waters of Cala Trebalúger, snorkel and take perfect photos.
Timetable: Departures at 10:00h, 12:00h, 14:30h and 16:30h (check calendar).
* The route and stop may vary depending on the weather conditions of the day. Pets are only allowed on private tours.
Is considered a children an 8 year old or younger, and babies from 0 to 2 years have free entry
Cancellation policy:
Free cancellation: cancel up to 24 hours in advance and receive a full refund. For subsequent cancellations, 100% will be retained.
If the activity is cancelled due to bad weather, the client may decide to change the date and/or time or receive a full refund.
No refunds are given if the client cancels the activity.
Prices
Niños de 3 a 8 años desde
34,00€
Adultos desde
39,00€
Tour privado 4h desde
600,00€
Features

Sustainability
All our services follow our Sustainability Code

Equipment included
Location