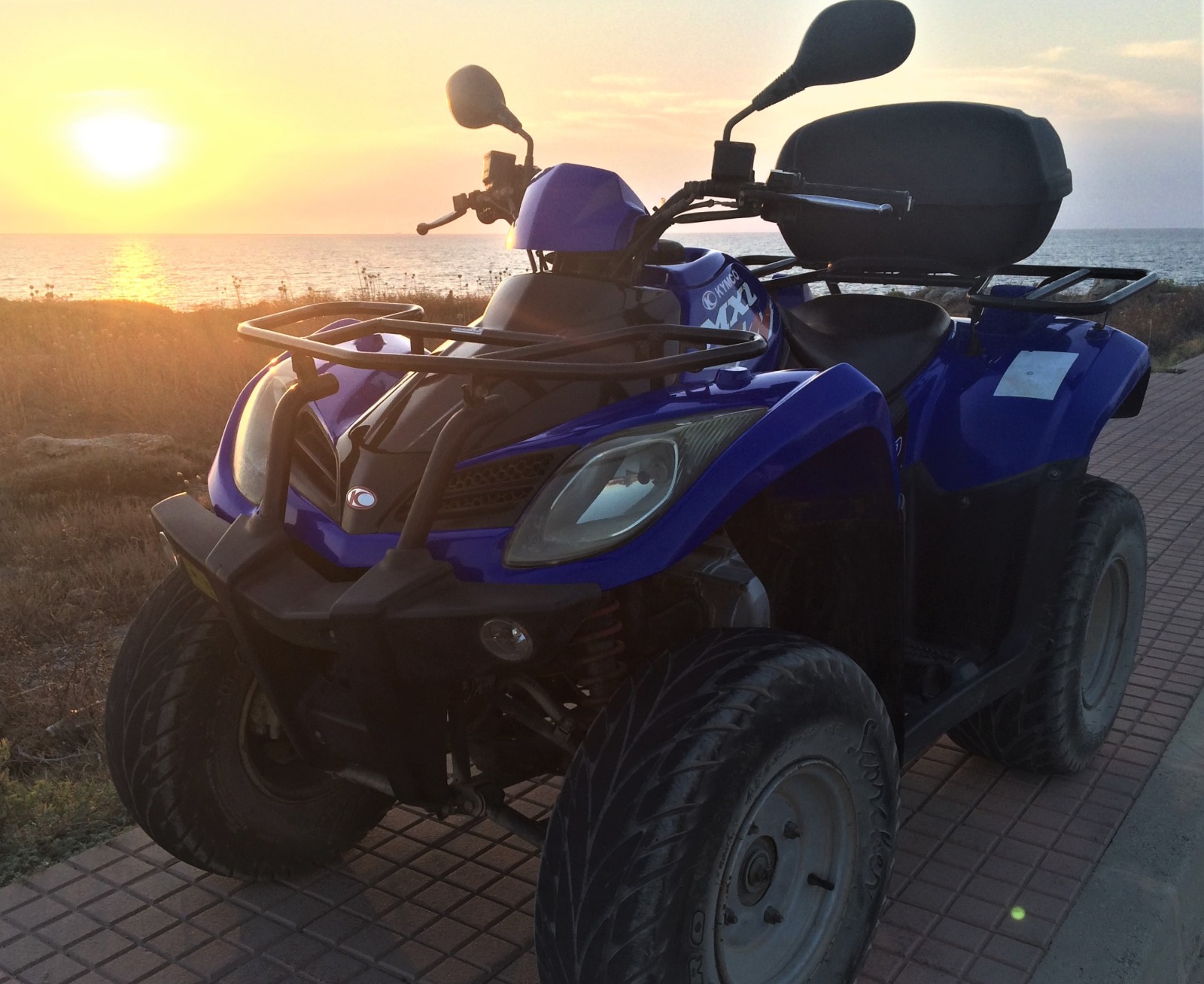 The routes are carried out in accordance with the laws in force, through permitted places and at moderate speeds, avoiding unnecessary risks and always respecting the environment. Our guides will ensure safety at all times and under no circumstances will we allow reckless driving that could endanger the safety of the drivers or the integrity of the vehicles.
Don't forget, the most important thing is always to enjoy yourself!
Timetable: 11-14h and 16-19h
We start the route from our office in Ciutadella, in the Urbanization Cap de Artrutx. The routes take place on the south coast of Ciutadella and, after a short briefing on the handling and safety of the quad, we start the route to the beautiful cove of Son Xoriguer. This part is ideal to take the first contact with the quad and to solve any doubt. Then we continue the route through the rural area of ​​the south coast of Ciutadella, where through little frequented paths (between forests, farms, farms …) we visit beaches, virgin coves and a beautiful natural pool, so that clients can take photos, rest and take a bath. Then we start the way back to the starting point following various rural roads. The routes last about three hours, and you will discover the beauty of the island Menorca, the great unknown for tourism.
Prices
Features

Timetable
This is the timetable you will find us in the office:

Price fluctuation
The base price may change depending on the time of the season when you want to book.